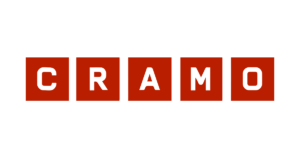 Cramo Finland Oy
Cramo is committed to serve
Boels-Cramo Group is the second largest equipment rental company in Europe. Boels-Cramo Group operates on 18 countries has 725 depots. This gives us a chance to serve our clients effectively in different countries. Through reliable products, services, and innovative digital solutions, Cramo is a business partner increasing the productivity and work safety of our customers. Sustainability, digitalization and focus on our people are at the core of our strategy.
With a long-standing history, 70 years now, Cramo has gained extensive experience in managing large-scale projects and providing specialized equipment and solutions to meet the unique needs of its clients.
Cramo is very committed to increase sustainability in construction industry.  One of Cramos key offerings is its Eco Choice fleet, which provides eco-friendly solutions to minimize environmental impact on projects. This fleet includes equipment with lower emissions, energy-efficiency, and other environmentally conscious features.
Safety is also a top priority for Cramo, and the company takes a comprehensive approach to ensuring the safety of its clients, employees, and equipment. This includes regular maintenance and inspection of all equipment, as well as providing training and support to clients to ensure proper use and handling.
Cramo industry services includes specialists and special equipment for Industry projects. For example we help our clients how they can improve temporary installation in the most efficient way during a maintenance shutdown. Whether you work in the petrochemical, waste processing or energy sector.
Cramo is constantly investing in its fleet to provide the latest and most innovative equipment and solutions to its clients. This includes mobile units, generators, tools, and other specialized equipment that can be customized to meet the specific needs of any project. With a diverse range of equipment and expertise, Cramo Industry is well-equipped to handle any industrial project, including windmill and other construction projects.
---
Contact

Heikki Suhonen
Heikki.suhonen@cramo.com
+358 40 540 1545
Links
Website