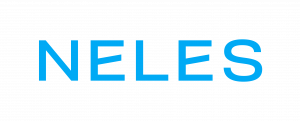 Neles Oyj
The production and utilization of hydrogen requires accurate and reliable flow control. Neles offers a wide range of valve solutions for hydrogen applications from green electrolysis to blue carbon capture, and the entire journey in between and beyond. We are constantly developing our valves to ensure customer process safety and reliability.

Neles is a global leader offering mission-critical flow control solutions and services for process industries. Our valve products are used to regulate and control process flows and to secure safety in process plants e.g., pulp or bioproduct mills, in oil refineries or in production of industrial gases. With our global team of experts and innovative solutions, we help our customers to improve their process performance and ensure the safe flow of materials. Our solutions meet tightest environmental regulations and are often engineered to customers' specific requirements.
Based on our 65 years of experience in the flow control of critical media, such as O² and H², Neles valves help making production operations safer and more efficient. Our proven control valve packages include a control valve, an actuator, and a smart positioner that align perfectly together. When deciding on the best valve solution, our experts help size the right valve unit for challenging process requirements. Neles valves have a proven safety track record in tens of thousands of hydrogen and oxygen applications in industrial gas applications, in the chemical industry and in refineries. Also, Neles valve offering is suited for transporting hydrogen, whether it's done by using ammonia or liquid organic compounds as a carrier. For more information, please visit Power-to-X (PtX) | Neles.
---
Contact
Jukka Borgman
jukka.borgman(at)neles.com
+358 20 483 5376
Aniitta Seppänen
aniitta.seppanen(at)neles.com
+358 20 483 5258
Links
Homepage: www.neles.com
Twitter: Twitter.com/nelesflow
LinkedIn: https://www.linkedin.com/company/neles/