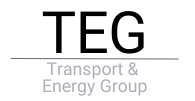 Transport & Energy Group TEG Oy
TEG is a consulting company that combines technical, market and commercial knowledge of the entire hydrogen value chain, helping the customers in their energy transition.
TEG delivers tailored hydrogen related assignments for all segments from private to public sector. They can be e.g. hydrogen transition scenarios (eg. regulation, technology roadmap, market analysis), technical and commercial due diligence, finance mapping, strategy and business plan support and feasibility studies.
On the technical side TEG offers e.g. owner's engineering, project management, process control, risk management, production & logistics projects, and smaller engineering assignments.
TEG is a network of independent senior experts with long industry experience from developing and scaling up novel technology from piloting and demonstration concepts into a fleet of operational production units. Most of us have also a long history in developing new businesses and markets, including the continuously evolving regulation. From the experience we know what challenges are ahead of us and where the pitfalls are.
---
Contact
Mika Aho
mika.aho@teggroup.fi
+358 50 500 2072
Links
Website