COP28 – United Nations Climate Change Conference
H2 Cluster Finland will be participating in COP28 as a part of the Finnish pavilion in coordination with Business Finland and other Finnish organisations.
For the first time, Finland is organizing her own pavilion at the UN Climate Change Conference. COP28 will be held 30.11.-12.12.2023 at Expo City Dubai. Find the map to Finnish pavilion at the bottom of the page!
H2 Cluster Finland is organising two own events at the Finnish pavilion:
December 3rd at 2 pm: Finland, Clean Hydrogen Superpower of the North
Anders Adlercreutz, Minister for European Affairs and Ownership Steering will open the event followed by Jorgo Chatzimarkakis, Secretary General of Hydrogen Europe and Simo Säynevirta, Chair of Hydrogen Cluster Finland. The state of the North European hydrogen development will be summarized by a lively discussion moderated by Herkko Plit, CEO of P2X Solutions.
5 December at 13.00: Building the first carbon neutral country in Europe by 2035
Opening by Olli Sipilä, CEO of Gasgrid followed by Timur Gul, Head of the Energy Technology Policy Division at the IEA, Simo Säynevirta, Chair of Hydrogen Cluster Finland and Bernd Heid, Senior Partner, McKinsey.
Come learn how Finland is accelerating the clean hydrogen economy in North Europe. We encourage lively discussion and are looking forward to collaborating with you and your organization to advance the decarbonization journey.
Additionally, we are taking part in other events – come meet us at the Finnish pavilion from 2nd to 6th of December!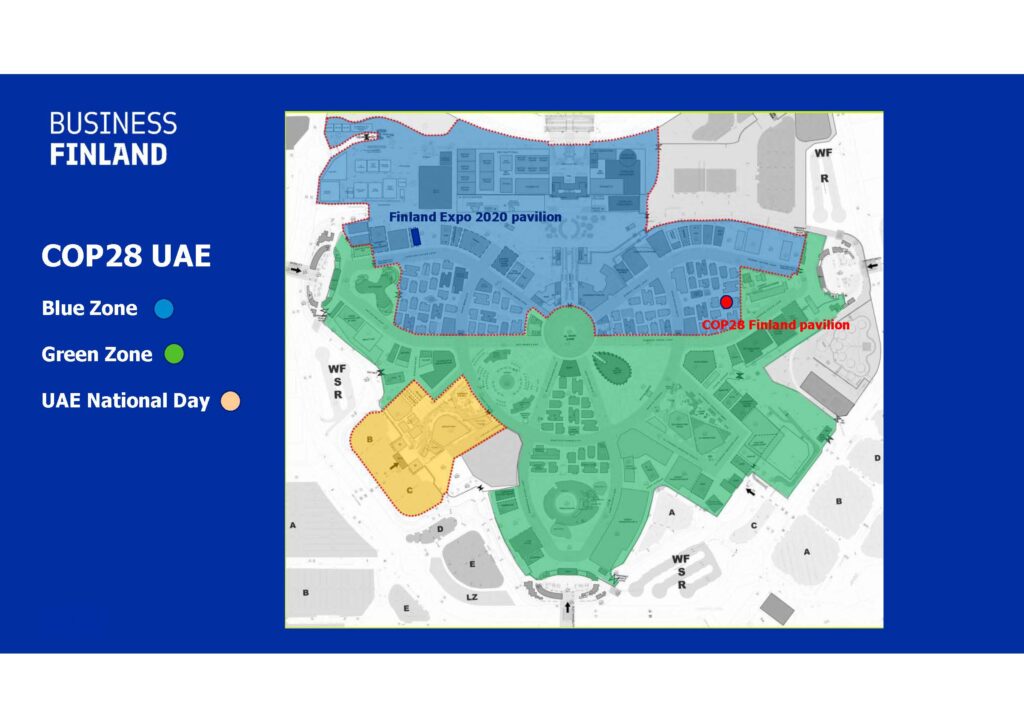 More information on this presentation by Business Finland
Read more on Business Finland website