A set of hydrogen projects is opening up the market in Finland
Producers, users, refiners, and transporters. All these players are needed in a balanced economy of green hydrogen. The first of them are ready to showcase their projects and investments in Finland. They plan to invest altogether one billion euros.
Hydrogen project article series introduces the projects and perspectives of H2Cluster Finland member companies.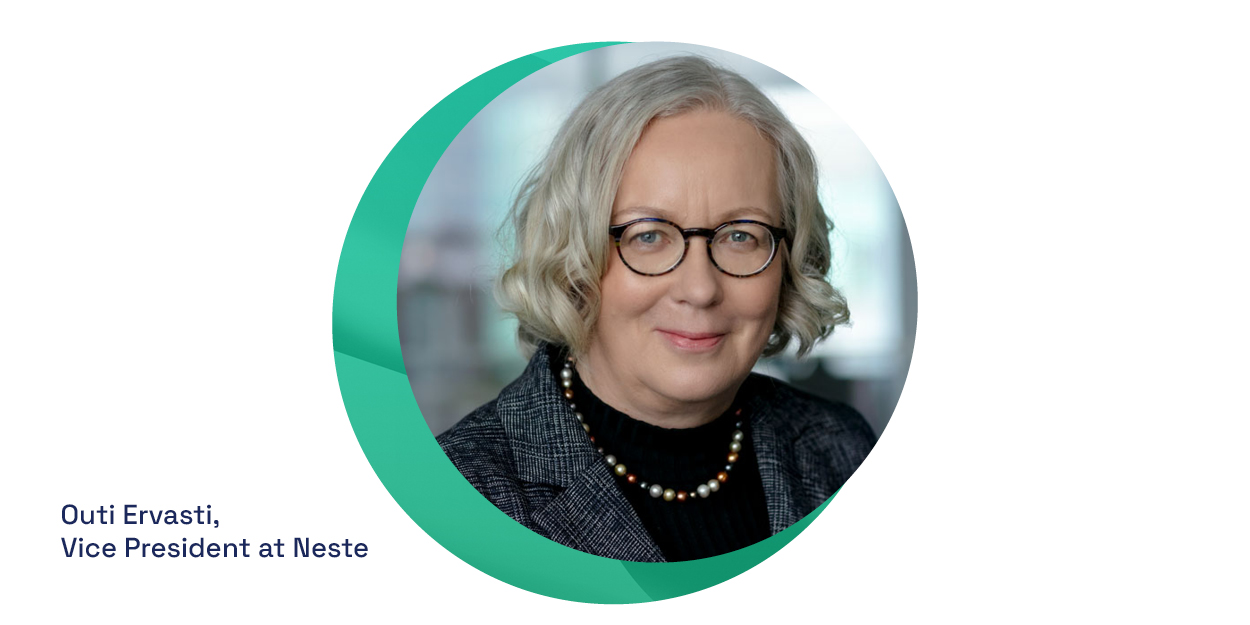 "The goal of Hydrogen Cluster Finland is to create a globally competitive hydrogen economy in Finland, and there is a significant potential of renewable electricity to support this goal. We expect the wind power capacity to increase from roughly 3 GW to 20 GW by the year 2030," says Outi Ervasti, Vice President at Neste, the world's leading producer of sustainable aviation fuel and renewable diesel, and renewable feedstock solutions for various polymers and chemicals.
Ervasti chairs the steering group of Hydrogen Cluster Finland, which brings together companies in the hydrogen sector. She also leads hydrogen projects at Neste, one of the biggest hydrogen users in Finland.
"Green hydrogen is essential for us in the transition from fossil energy and fossil raw materials to renewable ones. We, at Neste, are targeting to increase the production capacity of green hydrogen to 120 megawatts in the first phase and to reduce emissions from hydrogen production at the Porvoo refinery."
Green hydrogen is produced by splitting water with renewable electricity, whereas the traditionally popular grey hydrogen is made from fossil methane, the main constituent of natural gas. Hydrogen is used to produce fuels, chemicals, materials and fertilisers. Green hydrogen can also be used to decarbonize heavy industry such as steel manufacturing.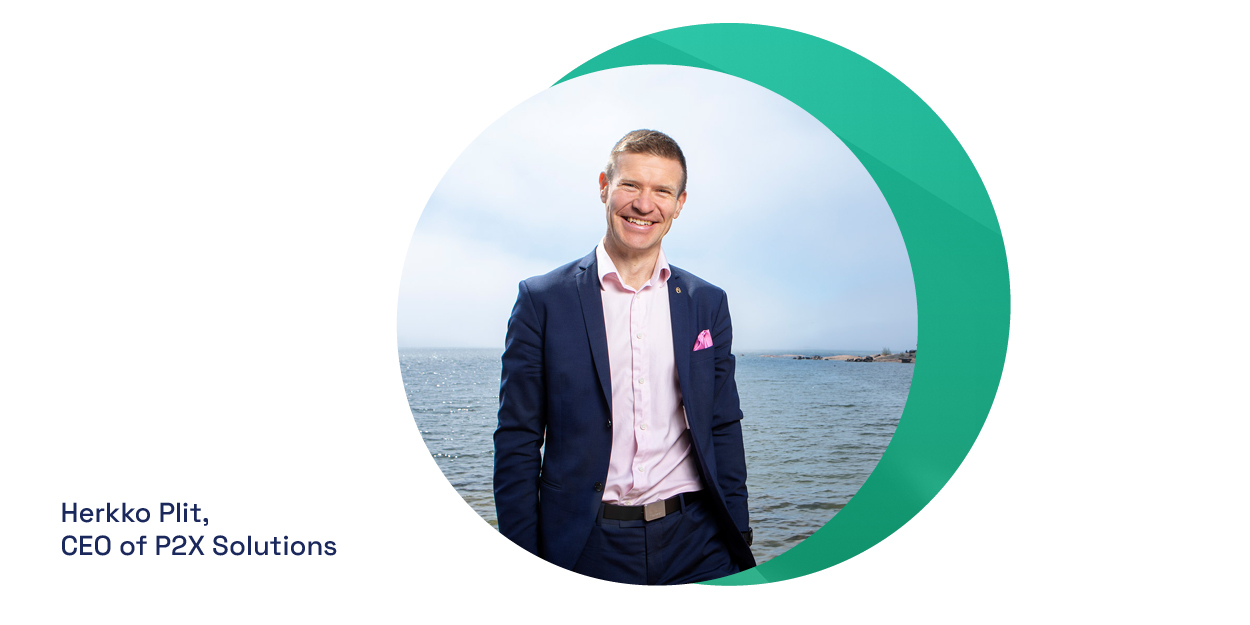 Raw material for industry, fuel for trucks
While Neste concentrates on its internal hydrogen market, the Finnish startup P2X Solutions is about to enter the open market. It has recently announced an investment of 70 million euros in a 20 MW hydrogen production plant, aiming to start production in 2024. The goal of P2X Solutions is to reach a capacity of 1,000 MW in ten years.
"Our first customers will be factories located close to ours in the Harjavalta industrial area. We will also pilot a network of service stations for trucks powered by hydrogen," says Herkko Plit, CEO of P2X Solutions.
Besides selling hydrogen as such, P2X Solutions will refine part of it into methane by combining it with biobased carbon dioxide, which is captured from neighboring plants and available in great quantity all over Finland. Green synthetic methane is one of the electric fuels expected to replace fossil fuels in internal combustion engines.
"There are no viable ways to electrify heavy-duty trucks. Therefore, both hydrogen and electric fuels will be needed."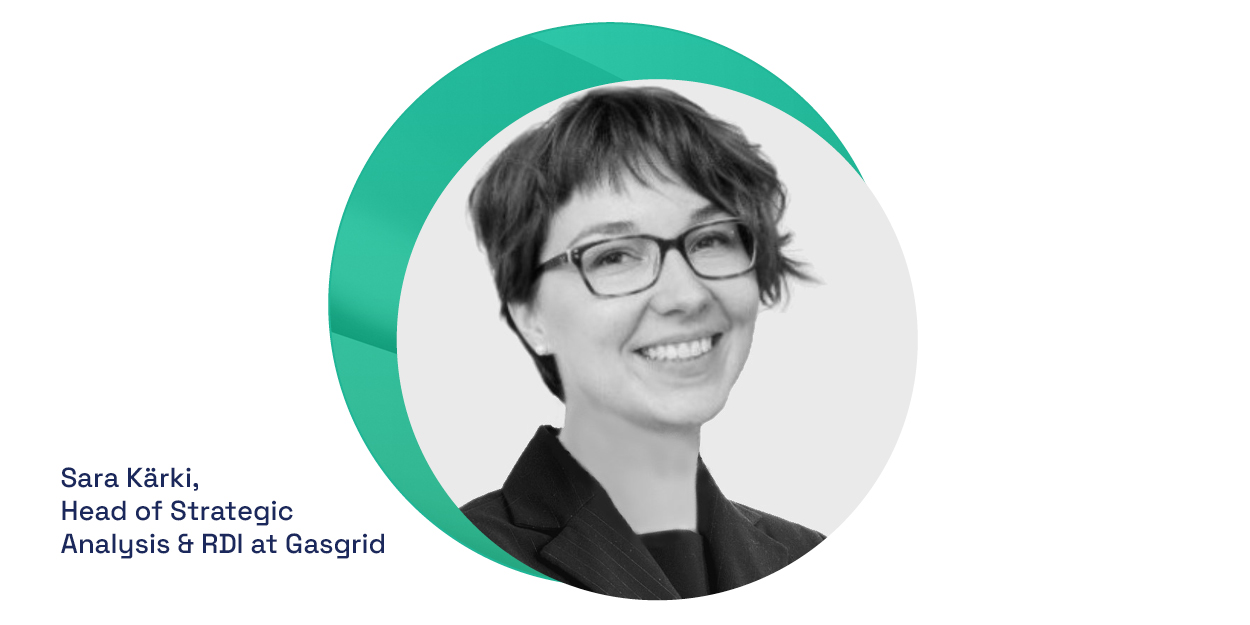 A hydrogen network under development
The growth of the hydrogen economy will require efficient transportation and storage of hydrogen as well as access to an open market. This is what drives Gasgrid Finland, the Finnish gas transmission company, to participate in the development of hydrogen economy.
The Finnish Government has given Gasgrid Finland the task to promote the development of a national hydrogen infrastructure, international infrastructure cooperation and the hydrogen market in the Baltic Sea Region as soon as possible.
"We are already studying, together with our Swedish partner Nordion Energi, the opportunity to develop a cross-border hydrogen network and an open market in the Bothnian Bay region by the year 2030. It's an area with a growing need for green hydrogen and abundant supply of renewable resources," says Sara Kärki, Head of Strategic Analysis & RDI at Gasgrid.
24 hydrogen projects to showcase
The Finnish Hydrogen Cluster with more than 60 members can now showcase 24 hydrogen projects in various phases. Ervasti expects that these projects alone will rise to one billion euros in investment, to 600 to 1,100 MW in capacity, and to 1.5 million tons in CO2 emission reduction – but not without challenges as the industry, value chains and regulations are still developing.
Plit points out that the availability of public funding has been and will continue to be crucial to the pioneering hydrogen projects.
"In the end, 10 percent of the European hydrogen production could easily be in Finland, if we want to. This would mean investments worth of 50 billion euros for wind power and hydrogen economy," Plit says. The EU aims at creating a hydrogen market of 20 million tons by the year 2030, half of which would be produced in Europe.
"Hydrogen production in Europe will respond to the significant demand for clean energy and sustainable products. It will also increase energy security."