Simo Säynevirta elected as the chairman of H2 Cluster Finland
In January, the steering group of H2 Cluster Finland elected Simo Säynevirta from ABB as the next chairman.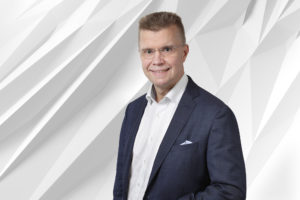 Säynevirta has been a part of the steering group ever since the hydrogen cluster was first founded in 2021. Ongoing year will be very significant for the hydrogen cluster: the main task for this year is creating a business-led hydrogen economy strategy in coordination with all of the relevant stakeholders.
"We have excellent conditions to become a hydrogen economy leader in Europe. We have to seize the opportunity, and the strategy process is an important step towards concrete actions", Säynevirta says.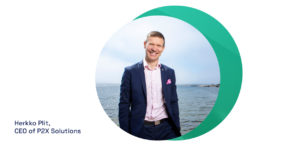 Newly chosen vice Chair, Herkko Plit from P2X Solutions, agrees with the uniqueness of the opportunity, noting that already this decade there is investment potential for tens of billions of euros, creating lots of new business opportunities for companies of all sizes.
"In 2023, it would be incredibly important for Finland to make a hydrogen economy strategy how recently given Finnish Government target of 10% EU level green hydrogen production by 2030 will be implemented. The industry is already working on one, and both would signal a clear position for Finnish and foreign hydrogen actors", Plit says.
Coming from a startup, he sees the cluster as an important platform to represent small businesses and help create a common vision for Finnish companies.
Säynevirta also wants to thank the previous chairwoman, Outi Ervasti, for her excellent work as the first chair of the cluster. Neste is continuing the work with Heidi Bergman joining as a new steering group member after having led the project communication work already last year. She sees hydrogen economy as a key element towards carbon neutrality, and H2 Cluster steering group as a great and rewarding way to create something new, which is a view all three share.
"The H2 Cluster work is very meaningful – we are creating a whole new source of growth and wellbeing for Finland after all", Säynevirta says.