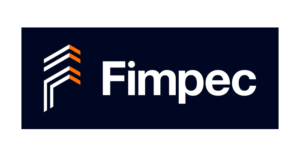 Fimpec Group Oy
Fimpec is a top expert specializing in consulting, project management and engineering. We are involved in green hydrogen pioneer projects both in Finland and internationally.
We have in-depth knowledge of a wide range of energy solutions and technologies, as well as insight into the energy markets and energy business. Our special areas of expertise are hydrogen solutions and Power-to-X solutions and the related green electricity production, and the heating and cooling markets.
The energy sector is currently undergoing a major change. Emission targets are forcing energy markets to forgo fossil fuels as a means of mitigating climate change. This energy transition is fundamentally changing energy production and consumption systems. In the current energy transition, it is not just production, but also the energy networks, delivery and emergency supply that are in the throes of change. The future energy system will not only be cleaner, but it will also be more complex, with the different sectors closely linked to one another.
At this fundamental energy transition business and revenue models will also change. At Fimpec we have taken this change into account well in advance, both in our operations and in developing our competencies. We are involved in many pioneering projects and can offer our customers expertise and consulting, from concept-level engineering to actual implementation.
Expertise in hydrogen-related technologies and business
The significance and importance of hydrogen in the green transition has been highlighted as can be seen in many investment plans today.
Fimpec's expertise extends to the design and implementation of various hydrogen-economy solutions, such as the conceptualization and engineering of hydrogen production plants. Together with the customer, we can determine on which market to focus on, and what kind of energy and hydrogen system would be best for that need – and how the system should be built.
Our special expertise also includes innovative solutions where we can combine multiple energy solutions together, as well as hydrogen-based end product planning and hydrogen value chain planning and evaluation.
Besides well-established energy companies, our customers include, for example, early-stage growth companies and project developers of Power-to-X solutions and wind and solar power. However, our services are also well-suited to companies outside the energy sector, such as industrial companies that target carbon neutrality and municipalities that are contemplating their own energy strategy.
---
Contact
Andreas Lund
andreas.lund@fimpec.com
+358 41 535 9857

Links
Website