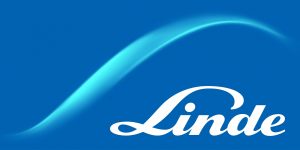 Oy Linde Gas Ab
Linde covers every step in the hydrogen value chain from production, processing, distribution & storage to industrial and consumer applications.
Linde is a leading global industrial gases and engineering company. We live our mission of making our world more productive every day by providing high-quality solutions, technologies and services which are making our customers more successful and helping to sustain and protect our planet.
Linde has been harnessing the power of hydrogen for over 100 years and is the global leader in the production, processing, storage and distribution of hydrogen. We are present every step of the hydrogen value chain.
Our offering in the hydrogen space encompasses:
Hydrogen Production with Electrolysis
Global green gas solutions at industrial scale using ITM Power's modular PEM electrolysis technology and Linde's world class EPC expertise and technologies.
Renewable Energy Storage
Experienced partner in the development of energy parks. Operating the first commercial high-purity H2 cavern for over a decade.
Infrastructure
Decades of experience in operating high-purity, high-pressure H2 pipelines. Largest global hydrogen liquefaction capacity and distribution fleet of liquid and gaseous trailers.
Hydrogen Refueling Stations
Highly efficient and fast fueling concepts for cars, trucks, trains, forklifts and buses.
Carbon Capture, Utilization and Storage
Linde offers proven CCUS technologies and is part of numerous R&D alliances to leverage government funding.
Industry Feedstock
Trusted supplier of heavy industries, such as steel, chemicals and refining, supporting the transition to a low carbon production.
---
Contact
Jaakko Laine
jaakko.laine@linde.com
+358 50 433 3168
Links
Homepage: Linde.com
Regional homepage: linde-gas.se/en
LinkedIn: linkedin.com/company/linde-europe-north