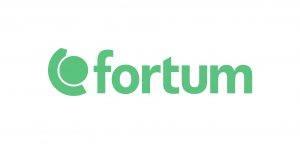 Fortum Power and Heat Oy
Fortum provides customers clean energy and hydrogen for decarbonisation solutions.

Fortum provides clean energy and industrial decarbonisation solutions
Fortum is a European energy company with activities in more than 40 countries. Together with our subsidiary Uniper, we are the third largest producer of CO2-free electricity in Europe. Our purpose is to drive the change for a cleaner world. We are securing a fast and reliable transition to a carbon-neutral economy by providing customers and societies with clean energy and sustainable solutions.
In the development of the hydrogen economy, Fortum aims to build on Uniper's first-mover position in hydrogen. Uniper is a pacesetter in low-carbon hydrogen: its first Power to Gas unit in Falkenhagen, Germany, entered service back in 2013. The company is involved in all the phases of hydrogen value chain, and it has several projects in the preparatory phase around Europe. In Sweden, Fortum and Uniper are collaborating in the specialty chemicals company Perstorp's project aiming to utilise green hydrogen in the production of sustainable methanol. In Finland, Fortum is responsible for hydrogen study in SSAB's Towards Fossil-free Steel project.
---
Contact
Mikko Muoniovaara
mikko.muoniovaara(at)fortum.com
+358 40 162 2740