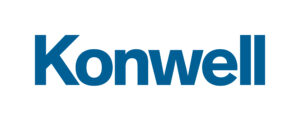 Oy Konwell Ab
Oy Konwell Ab is an expert on industrial valves, field instrumentation, process automation and gas equipment. We are a family business with more than 40 years of history and experience.
We represent high quality products from established and well-known manufacturers. The business started from steam and condensate equipment and after four decades of operation our portfolio covers equipment for almost all sorts of process medium from cryogenic fluids to hot vapors and from combustible gases to solid particles.
We like to call ourselves as an expertise driven organization and the key benefit we offer to our clients in addition to recognized high quality products is the know how gathered during years of operation between the end customers and equipment manufacturers. With this kind of approach, we have achieved very long standing partnerships with both our clients and our principals and we are assured that such knowledge and quality based orientation is key factor that makes Konwell a respected partner also in the future
Konwell's headquarters and warehouse are located in Helsinki. In addition, we have sales offices in Oulu, Kuopio, Nokia, Kouvola, Tallinn and Riga as well as a service center in Kotka. All in all, we have about 45 professionals serving our clients assisting in all sorts of challenges they may face.
---
Contact
Antero Kaavi
antero.kaavi@konwell.fi
Tel +358 50 4105469
Links
Website