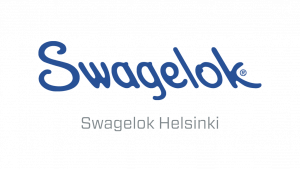 Swagelok Helsinki / Helsinki Valve&Fitting Oy
Swagelok Helsinki brings uncompromising and reliable performance to hydrogen technology.
Swagelok Helsinki offers expertise in hydrogen instrumentation components and solutions.
Swagelok Company is an approximately $2 billion privately held developer of fluid systems products, assemblies and services for several industries. Swagelok's core is based on strong corporate values, quality products and customer service. Swagelok® products have a lifetime warranty.
Swagelok Helsinki, officially called Helsinki Valve & Fitting Oy is an independent company operating as Swagelok's exclusive sales and service center in Finland. Swagelok Helsinki is part of the global Swagelok organization.
Swagelok® products for vehicle applications and infrastructure
Swagelok offers several EC-79 certified product lines with properties that are particularly well suited for hydrogen systems due to their leak tight applications, material compatibility, vibration and high-pressure resistance. The choice of materials has considered that some metals and elastomers are susceptible to hydrogen embrittlement.
Infrastructure applications include electrolysis systems, compressors, pressurized hydrogen storage solutions, separators, pressure regulators and dispensers. In these locations, the components must be suitable for hydrogen use, even if they do not require certified products.
---
Contact
Pekka Vartiainen
pekka.vartiainen(at)swagelok.fi
+358 40 582 4542
Links
Website: https://helsinki.swagelok.com/en/toimialat/vety
Linkedin: https://www.linkedin.com/company/swagelok
Facebook: https://www.facebook.com/SwagelokHelsinki/