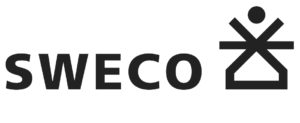 Sweco Industry Oy
Enabling sustainable energy transformation by consulting the complete hydrogen value chain from pre-clearance to construction.
Energy production and storage are in a crossroad. The transition to a sustainable society requires a flexible energy system, renewable energy sources and a functioning hydrogen economy. Hydrogen economy, circular economy, limited supply of natural recourses and adapting to climate change are burning topics within the industry.
Carefully planned and executed investments will strengthen the competitiveness of the industrial sector. Industry experts at Sweco have extensive experience and expertise in designing plants and processes related to the hydrogen economy, as well as various phases of industrial projects from pre-clearance to construction. Our energy experts work on sustainable forms of energy production and safeguard the conditions for renewable energy production for future generations. Our experts are involved in projects related to hydrogen production, storage and transfer in Finland and Europe.
We also provide the industry with high quality environmental expert services to carry out various projects and comply with current legislation. Our specialized competencies include environmental impact assessment (EIA) and permits procedures for large industrial projects, monitoring the development of product safety legislation and solutions to fulfill those obligations.
---
Contact
Erkki Härö
erkki.haro@sweco.fi
+358 40 751 2421
Links
Facebook www.facebook.com/swecofinland
Twitter twitter.com/swecofinland
LinkedIn www.linkedin.com/company/sweco/
Instagram www.instagram.com/swecofinland/
Mediaroom www.mynewsdesk.com/fi/sweco
Web www.sweco.fi/
Sweco Group www.swecogroup.com/