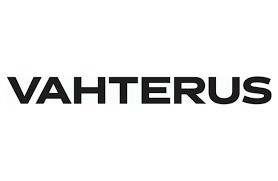 Vahterus Oy
Vahterus is a Finnish family business focused on sustainable heat exchanger solutions.
Vahterus' mission is to provide the best heat exchanger solutions. Without heat exchangers, industries and households would stop running. Heat exchanger efficiency is also fundamental in the ongoing energy transition.
Key Vahterus innovation – the fully welded plate pack enclosed in a strong pressure vessel tube – eliminates the need for a gasket and creates a structurally durable heat exchanger that is both compact and safe. Vahterus Plate & Shell Heat Exchangers have extensive applications within the chemical and process, energy and refrigeration industries. The technology has evolved over the years in collaboration with customers, and the progress is the fruit of this cooperation.
---
Contact
Marko Rantala
marko.rantala(at)vahterus.com
+358 44 7427 026
Links
Website