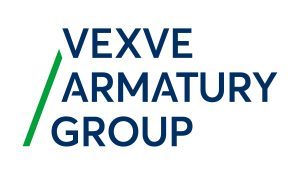 Vexve Armatury Group Oy
Vexve Armatury Group supplies valve solutions for the energy sector that promote carbon neutrality and energy efficiency.
Vexve Armatury Group is the leading European provider of valve and network solutions that promote carbon neutrality and energy efficiency for the energy sector and critical conditions.
We have a well-versed understanding of industry standards and longstanding expertise from various energy sectors such as district energy, power, gas, petrochemical and metallurgy. In addition to standardized solutions, we use our expertise to cater tailored valve solutions to our customer's various needs and demanding operating environments.
Our operations support the transition to a low-carbon future and enable the wider use of gas and renewable energy sources in energy production. We actively study and develop services and solutions to aid the green transition.
Vexve Armatury Group delivers its products to over 70 countries and employs around 765 people with factories in Finland, Czech Republic, Germany, Russia, and China. The company's turnover in 2020 was 115 million euros.
---
Contac
t
Pasi Nieminen
Business Unit Director
+358 40 596 2433
pasi.nieminen(at)vexvearmatury.com
Links
Homepage: https://www.vexve.com
Linkedin: https://www.linkedin.com/company/vexve-oy
Facebook:  https://www.facebook.com/VexveOy
Instagram: https://www.instagram.com/vexvevalves/